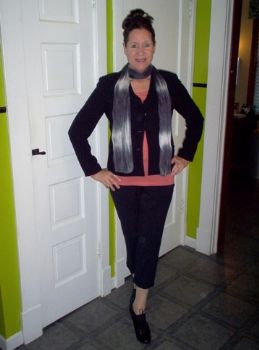 This is yesterday's outfit
, nothing new but the tee shirt from Ann Taylor the scarf is from Cateos and the boot shoes, Payless crops from Old Navy.
Woo woo......I am super happy my
Quest Bars
came!
I love the lemon!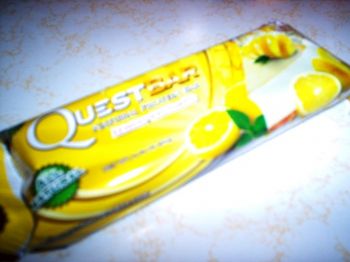 Of course they don't make a bad flavor, but lemon is such a treat to me. I was able to eat one between clients and it sure saved my energy level.
Last nights workouts again a double!


Workout - 2 clients back to back
Time of workout - 2 hrs
Cals burned = 297
#1

Step ups
TRX plank to scissors to double leg in and outs
Bench press - 15lb
Skull crushers - 10lb
T lateral lifts - 5lbs
Walking lunges
Back rows - 25lb
Bicep curls - 15lb
Burpees - 1 min
Bench hops - 1 min
Bench dips - 1 min
Leg lift dips - 30 sec
Boxing rounds
Jabs R
Jabs L
Combo Jabs
Bicycles w/palate's ball
Reverse crunch w/palate's ball
#2

Step ups
10 plyo jump low step
Back rows 25lb
Sand bag clean and press
Bench press 10lb
TRX plank hold to scissor to single leg mt climbers
Incline bench press
High plyo 1 min
Calve lifts 3-way
Single leg lunge w/shoulder press
Low step with later lifts front then side
Double hammer curl to rotator fly to kissed upright row
Superman w/leg circles L & R
Gate w/leg lifted
Table top with straight leg circles
Tonight I am off,
yes off!
I going to take my Yoga mat bags to another studio to see if they are going to sell them for me. They want them but have not seen them......so wish me luck!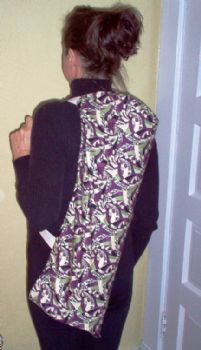 and these are some of the fabrics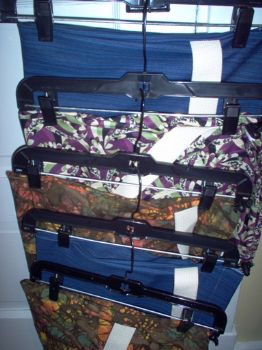 Plus I get to teach this Saturday at the Yoga Studio
the 10am slot I am so happy I love that time slot!
Do you eat Quest bars? If so what is your favorite flavor?