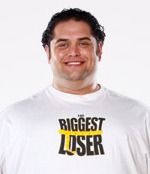 Mike wins it all and looks amazing!

Can you even imagine how he feels coming in the biggest ever on campus and coming out $250,000 richer?
If you watched last night let me know your thoughts I was glued to the tv it was so emotional.
Here is my take on it

www.examiner.com/x-28813-St-Louis-Fitness-Trends-Examiner~y2010m5d26-Biggest-Loser-Biggest-contestant-wins
What do you think will happen with Shay? Can she do it?

Sunshine OMG she's a doll like Ashley, they are going to have so many dates they won't believe it. And Daris getting a girlfriend, how sweet was that? Mike giving his mom a rose, just where does all the emotion stop?
Give it up for all of them changing themselves and learning who they are and what they are about.
Its so sad to be lost feeling as if you can't do it. But YOU can do it, if you want you really can.
Maybe not in this short of time, but if you just make 1 small change a day it will all add up. Look at how Daris worked on stress night eating, he looks adorable! You can do it too.
NO EXCUSES, I MAKE IT HAPPEN!