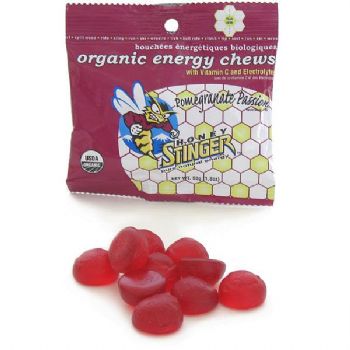 Organic Honey Stinger Pomegranate Passion chews
is a new product flavor that I tried and loved!
These are NOT just for runners, I used this prior to a cardio session and I didn't feel too full to really blast out a great workout.
Info:
Honey Stinger Organic Energy Chews are unique as they are the first to include naturally occurring fiber and protein derived from 100% Organic tapioca syrup and honey. Made with USDA certified Organic ingredients. Gluten-free, dairy-free, non-GMO ingredients. 0g Trans Fats and no partially hydrogenated oils. 100% RDA Vitamin C along with 1g protein and 1g fiber per package. 50g per pack, I ate the whole pack......and felt satisfied.
Cals = 160
Sodium = 80mg
Carbs = 39g
Protein = 1g
I paid $1.95 but I got these at a running store. I think you could beat that price if you shopped around. Easy to pack in a travel or gym bag, and they feel like a candy treat they are that good!
Yum, I rate these a 10.
www.honeystinger.com
Cream of Wheat New Healthy grain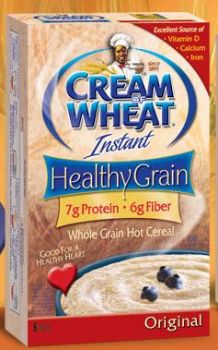 If you like cream of wheat, or rolled oats you will love this. If not, you may not enjoy the "natural" taste and feeling of this new product.
The only difference was the grainy feel, and a bit less of the natural sweetness was it worth the health benefits YES. We need grains in our diet, so if your not a big fan of oatmeal this could be one you might enjoy. (also if anyone has cooked pancakes or muffins with this new one let me know your results)
Also this comes in Healthy Grain brown sugar too but I did not have that. I was sent a free sample pack, and am NOT getting paid or compensated to review this/these products.
Regular vs Healthy Grain originals:

per packet
Cals 100 vs 150
Fat 0 vs 1g
Carbs 19g vs 30g
Sugar 0 vs 0
Protein 3g vs 7g
For a $1.00 off coupon just click the link below

www.creamofwheat.com/
I would buy this again, and rate this a 9 for the protein value.
My toe is getting better from the sand flea bite, the swelling is going down but the itching is still there. I got bit last Thursday and it brought me to my knees it stung that bad, ouch!
When I taught step class on Monday my foot sweated and iched like crazy, so
I have only done barefoot stretching and yoga this week.

I will blog more about vacation, who I met and all the other pictures/videos next week when I am caught up.
Do you ever feel like you need a vacation from your vacation???

Or is it just ME?