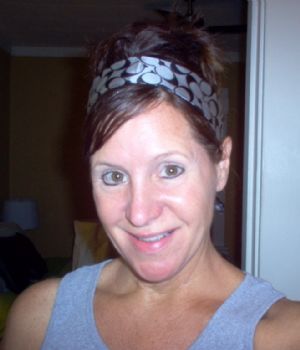 Last night after my workout I had the worst stomac ache *sigh.


I did not feel like eating at all. I don't know if it was the Energy strip I tried (only 1) since I am not used to doing those things for a workout or just a slight bug. My client brought me some salsa and Magic Pops and I had one of those, could it have been that?
Here is what they are if you never heard of them Magic Pops 15 cals each
www.deliceglobal.com/index.php?option=com_content&view=article&id=76&Itemid=150
I drank lots of water and had a few sugar free cookies since I had no crackers to try to soak up the gurgling.
Posted my pictures on the memory boxes I got now I have to put them all together and that should be sometime this week.
My workout was just the squats for the challenge but on a single step.
I's so proud my client she did her first pull up! I was so proud, she worked it hard and fierce and was dripping in sweat...looooved it!
I pre-orderd the new P90X2 DELUXE (more toys lol) it ships in December, I can't wait.

www.teambeachbody.com/workout-routines/p90x2
For now I may focus on running, Yoga and Zumba.
Squat challenge = 60

Workout - ST Client lower body/abductors

Time of workout - 60 min
Cals burned = 45
TRX curtsy lunges
Donkey side kicks w/5lb db
Lying abductors w/circle band
Ball squeeze bent knee laying
Bridges on ball w/ 1 leg up
Superman's w/db 5lb
Squats single leg on step
Pull ups asst
My meals:

Breakfast
Regular Coffee, 1 cup (8 fl oz) 2 0 0 0
QUESTBAR Protein Bar - Vanilla Almond Crunch, 1 serving 200 22 9 20
Breakfast TOTALS: 202 22 9 20
Lunch
Bread, wheat (including toast), 2 slice 130 24 2 5
Peanut Butter Dark Chocolate Dreams Flavor (All natural by Peanut Butter & Co), 1 tbsp 85 6 7 3
Yogurt Oikos Greek Fruit on Bottom, 1 serving 130 21 0 12
Lunch TOTALS: 345 51 9 20
Dinner
Snacks, rice cakes, brown rice, sesame seed, unsalted, 1 cake 35 7 0 1
Salsa, 5 tbsp 22 5 0 1
Dinner TOTALS: 58 12 1 2
Snack
Banana, fresh, 1 medium (7" to 7-7/8" long) 109 28 1 1
Spinach, fresh, 1 cup 7 1 0 1
Almond Breeze Almond Milk, Unsweetened Vanilla, 8 oz 40 2 3 1
Whey Protein 100% Gold Standard Dbl Choc, 2 serving 240 6 2 48
Fire Water - 1/2 Lemon w/ 1 dash Cayenne Pepper, 1 cup 7 2 0 0
Snack TOTALS: 402 39 6 51
Snack 1
Cheese String Borden Double Twist, 1 serving 70 1 4 6
Peaches, canned, extra light syrup, 1 cup, halves or slices 104 27 0 1
Snack 1 TOTALS: 174 28 4 7
Snack 2
Gold Standard 100% Casein Protein, 1 serving 120 3 1 24
Snack 2 TOTALS: 120 3 1 24
CALORIES CARBS FAT PROTEIN
Totals: 1,301 155 29 124
DEFICIT = 45