How to make easy yummy protein French Toast
Heat a skillet on med high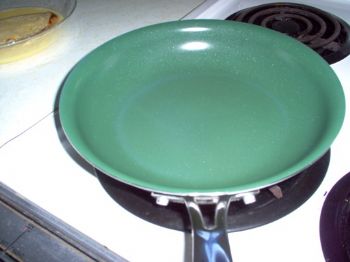 Dip bread (any bread will work, but sprouted doesn't taste as good)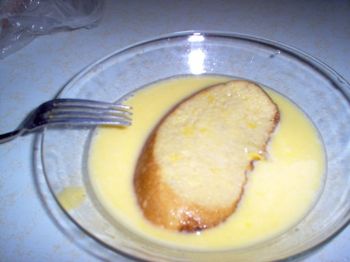 Let sit in the egg mixture a few minutes till almost soggy
Then plate and add your toppings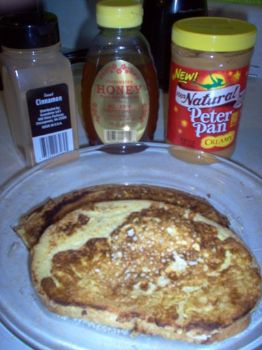 Delish!
Take 2 eggs or 1 egg and 1 egg white whisk in bowl
Take 1 scoop whey protein powder add to 1/4 cup water in a shaker and mix (you are using this in place of milk) whisk the eggs and protein water and your batter is ready
Dip bread in batter
Cook like pancakes
I like PB or nut butter, honey and cinnamon but you could top how ever you like and make extra line with wax paper and freeze for later.
Random pictures on making a green monster protein shake
with strawberry and cinnamon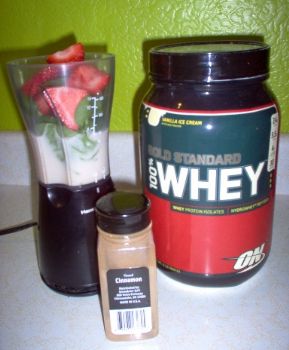 Put in mixer/blender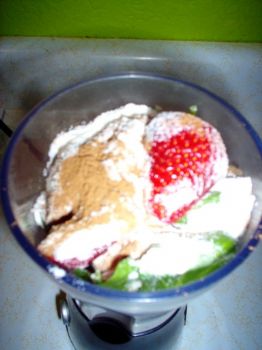 Pour in favorite cup and drink = enjoy!!!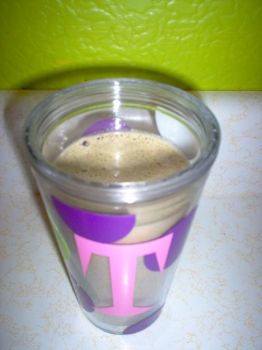 One of my favorite protein bars that taste like a candy bar. These are the meal size, not the snack size.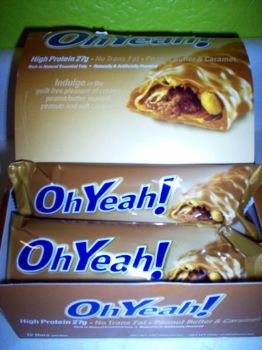 Look how tasty 24 g of protein can be!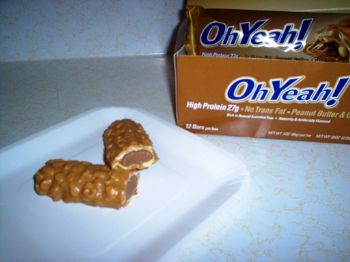 Heat for 5 - 10 sec on the microwave, eat with a fork if you like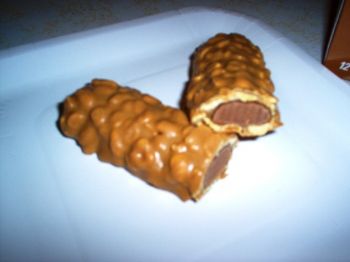 YUMMO!
This weeks menu = planning is key to success!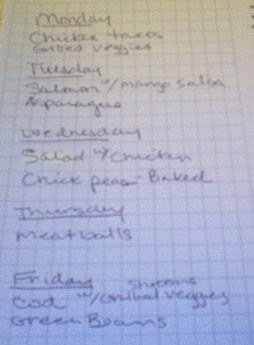 Hum, picture time before going out to SAGE for dinner what will I order?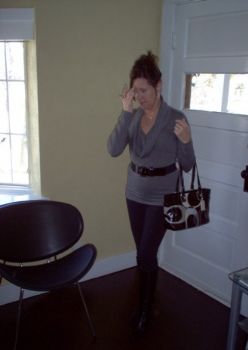 Ok, just kidding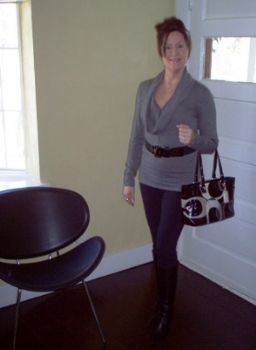 The calamari there was the best ever, I had scallops and risotto NO dessert!
I had a huge bucket of flowers from my moms house that she had to make arrangements with, so I decide to make them all into grave site bouquets in her honor.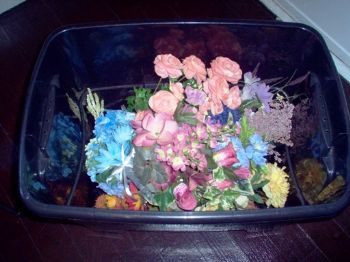 Now I have them ready to go when I visit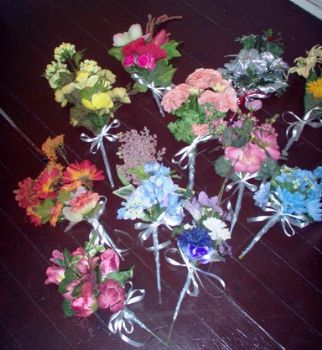 I brought this one yesterday since its St. Pats month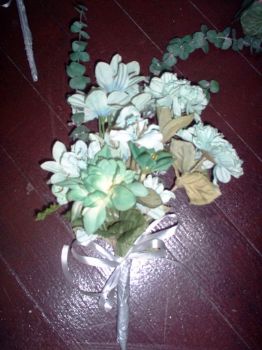 This was the sunrise today, as I came to work early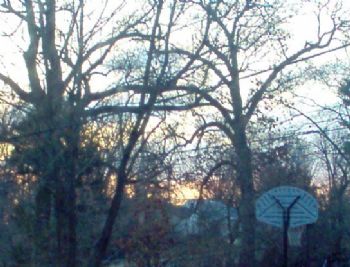 My follow up ear surgery appointment is today so I am leaving the office early.... and I can't wait to see how it all went.
Let's hope I get released for full workouts!!!