This past weekend was pretty good in the food choices. I tried a few new things....
Thursday night quick and easy salad
Purdue Chicken nuggets, cut in pieces with pine nuts, avocado and 2 tbs of dressing with a dab of low fat cheese on top
Friday night baked salmon topped with salsa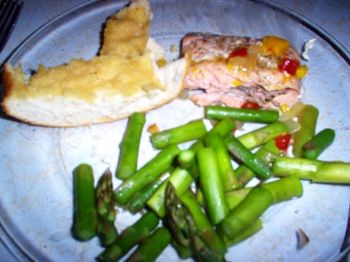 With asparagus and bread for a nice combo.
Saturday night easy salad 1/2 avocado, pine nuts and salad dressing and dash of low fat cheese, I just can't have a salad without a dash of cheese.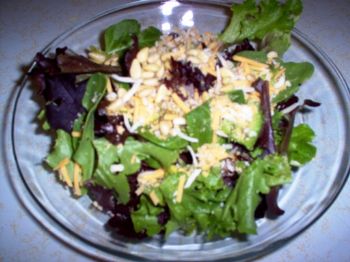 Paired with cheese ravioli and sautéed veggies plus mushrooms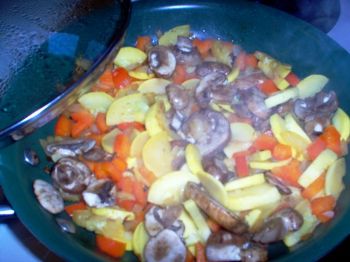 Look how yummy!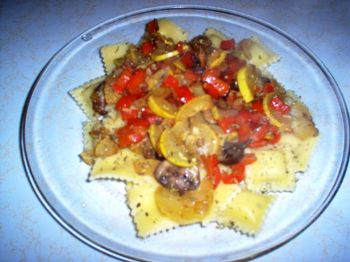 Then I found these new products to try, I love Key Lime and this is a recovery protein drink. I had this after my lunch workout today = KEEPER!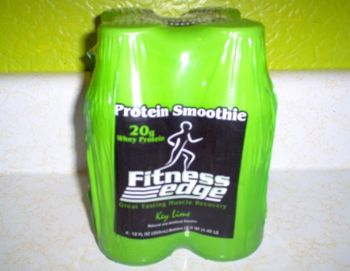 I will get this again, I love the taste!
Then I tried this Brownie which is supposed to be all natural = NOT plus....its 2 servings OUCH on the cals and carbs!
I had the Peanut butter for breakfast today and it was AMAZING! But warning it has HFCS and other bad things........sigh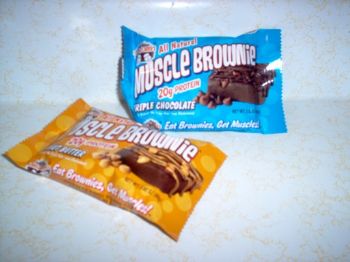 What I like better is Oh Yeah bars and drinks, still not clean but better and taste like a candy bar really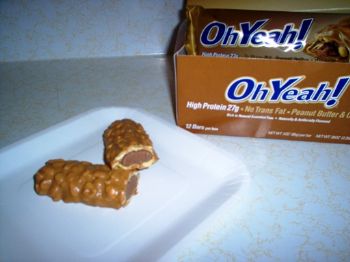 And as for the rest
Pick snack raisins for a good treat and natural.
Not Pizza which I had on Sunday it was just like a hamburger, really!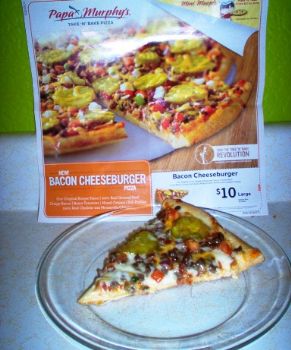 Then I made these amazing bars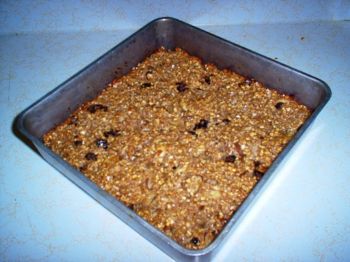 and they are so good
I packaged a few to take to work and for clients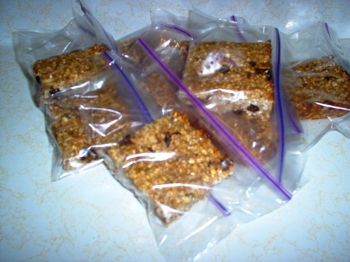 140 carbs
8 grams of protein
Link to bars
www.sarahfit.com/high-protein-post-workout-granola-bar-recipe/
Today's workout at the park, try this for a great fast circuit!
Workout - Park circuit
Time - 45 min
Cals burned = 260
Inclines 4 hills 15 minutes
Single leg squats 20
Walking lunges 30
Bench dips 30 x2
Single leg incline pushups 30
Jump squats 30
Jacks 50
Step ups 30
In and out crunches 25
Scissors 25
Plank jacks 25
Plyo jumps 10
Shuffles 30 sec x 2
Sprints 30sec x 2