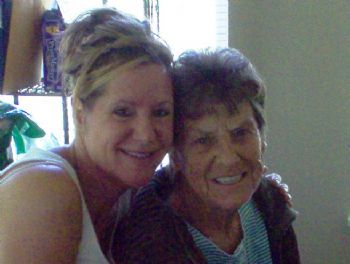 Mom I will miss you forever!
I hope everyone had a wonderful Thanksgiving, and STUCK to a good eating plan. I think I burned so many calories that I hope the pie doesn't count lol. I did the treadmill 2 days and 30 minutes of swimming I felt like I stayed on track pretty good.
Its been a very hard week for me. The first Thanksgiving without my mother, and clearing out her house for the closing has been very emotional to say the least.
The last time I went to visit I decided to film a few videos, and I did.
Then this past weekend I decided to do a hard core fitness video, but I could NOT find the strength.
After moving so much stuff I was so sore from top to bottom, and just drained with sadness.
Ever get that way?


Its so not like me :-)



I love how my mother's house looked it was so lovely, and I got a chance to post 1 of the 2 videos that I filmed there. There will be no more from her house, sadly...but I will always have the memory of these videos.
Here is my new 4 Minute workout video, please rate me...........
www.youtube.com/trainertfitness
Thank you!