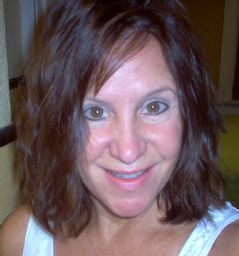 My Channel
www.youtube.com/trainertfitness
I finally got 3 videos posted on my Youtube channel
, I hope you like them. I need to do some more workouts I have so many in my head, just with mom passing its been a really slow go so I appologize.
We have this crazy woodpecker bird that eats from our feeder, he is so funny! (should put this to music)
www.youtu.be/ApfpGTuYFKo
Then here is me losing 1 3/4" off my waist in 45 mins AND 1/2" off my neck
www.youtu.be/0KIJjVEx9-E
And lastly check out Ellipse Fitness and Ann's round house kicks! She really has a great form and I don't think I can even kick that high!
www.youtube.com/user/trainertfitness#p/u/6/kgwtQxwIulU
Feel free to rate them..........


Last night I went to Yoga at the studio just to do a new workout with Laura it was great! She does less moves but over and over again so you really get a good sweat. I did enjoy her style of teaching very much but I really was not that challenged in strength but in stretch for sure she really did a lot of hip openers.
Fire log,
lean forward......great pose!
Fire log stretches the outer hips intensely, particularly the piriformis, which is often the main culprit of sciatic pain.
This weekend on Friday I host a Yoga Glow by candlelight 7-8pm and Saturday early Relax and Recharge at 8.45-9.45am. If any of you are near STL and can come your welcome to just hit me up for the details.